Today, there are more than 5.5 million Americans living with Alzheimer's disease. The number of individuals affected by this disease is expected to grow to over 8 million by the year 2030. Scientists around the world (and right here in Boston) are working to find Alzheimer's treatments and there is cause for hope. There are several medications currently in the final stages of clinical trials. These new medications are exciting because they are aimed at actually altering the progression of the disease.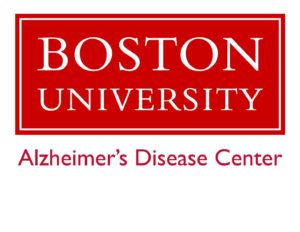 Clinical Trials in Alzheimer's Treatment
Current clinical trials focus on treatments that potentially slow the progression of the disease. New medications aim at decreasing the amount of beta amyloid in the brains of individuals with Alzheimer's. Beta amyloid is a protein that accumulates in the brain when someone has Alzheimer's disease. One theory holds that the accumulation of the protein is what begins the cascade of events in the brain that lead to the symptoms of Alzheimer's disease like memory loss and dementia. Researchers are also developing medications that target another protein associated with Alzheimer's disease called tau. This approach seems to be quite promising.
One study currently at the Boston University Alzheimer's Disease Center (BU ADC), an affiliate of Senior Living Residences, is investigating the drug, Solanezumab. The Anti-Amyloid Treatment in Asymptomatic Alzheimer's Disease Study (A4 Study) evaluates the safety, tolerability and efficacy of Solanezumab in individuals who have normal thinking and memory function but who may be at risk for developing Alzheimer's disease (AD) memory loss sometime in the future.
Solanezumab is a humanized monoclonal antibody that targets amyloid beta build up in the brain. The A4 study tests whether decreasing amyloid with antibody investigational treatment will slow the memory loss associated with amyloid buildup in some people.
Eligible participants must be between the ages of 65-85. They must have normal thinking and memory abilities. They must also have a study partner who can accompany them to study visits and answer questions about the participant's memory.
Research Equals Hope
New potential treatments for Alzheimer's disease are on the horizon. This will make a tremendous difference in the lives of patients with Alzheimer's disease and their family members. However, we need more people to participate in clinical trials in order to find out if these new medications are both effective and safe.
For more information about research programs at the BU ADC, call 617-414-1077 or email joinADC@bu.edu.
Links: