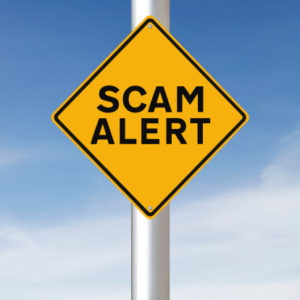 It has been a while since the deposed Prince of East Overshoe contacted me to help him get $20,000,000 out of the country, with of course a large cut to me for my services. Not so long ago I received one of these "Dear Counselor" emails on a daily basis.
We've all been sent these scams, and while this one has run its course, plenty remain, and are not always as obvious. Many scams are disguised as official looking correspondence from the government. Please note: The IRS will NEVER send you an email and they will not call you. They only correspond by mail.
If you do go online for official government businesses, note that official government websites have .gov in the website address. For instance, the IRS website is www.IRS.gov. Massachusetts official government sites usually have mass.gov in the URL and official emails usually have state.ma.us in the address, e.g. the Mass State website is http://www.mass.gov/ and the Massachusetts Office of the Attorney General can be reached at ago@state.ma.us.
Other scams exist in the world of nursing home planning. We've all heard the ads that promise that you one can keep control of your assets and immediately qualify for MassHealth. The old adage "if it sounds too good to be true…." is applicable here.
Mass Health long-term care coverage pays only if you have met the clinical and financial qualifications. There is a 5 year look back for the transfer of assets, so you cannot give away assets yet keep control. Also beware of non-attorneys who offer to prepare and file the applications. Remember, the nursing home will not tell you how to spend down to qualify for MassHealth. They want you to private pay for as long as possible.
Preplanning is obviously the best route, however there are things that can be done even if one has not planned, but there is no magic wand. Always seek the counsel of an experienced Elder Law attorney when dealing with the labyrinth of MassHealth's ever changing rules and regulations.
Additional Resources for Seniors
Contact these national agencies if you feel you may be targeted by or the victim of fraud.