A recent article in the New York Times, "For Many Widows, the Hardest Part Is Mealtime" struck a chord with me as it cited new programs being developed around the country called "Cooking for One" which offer guidance on meal planning, grocery shopping, cooking and eating meals alone for grieving widows.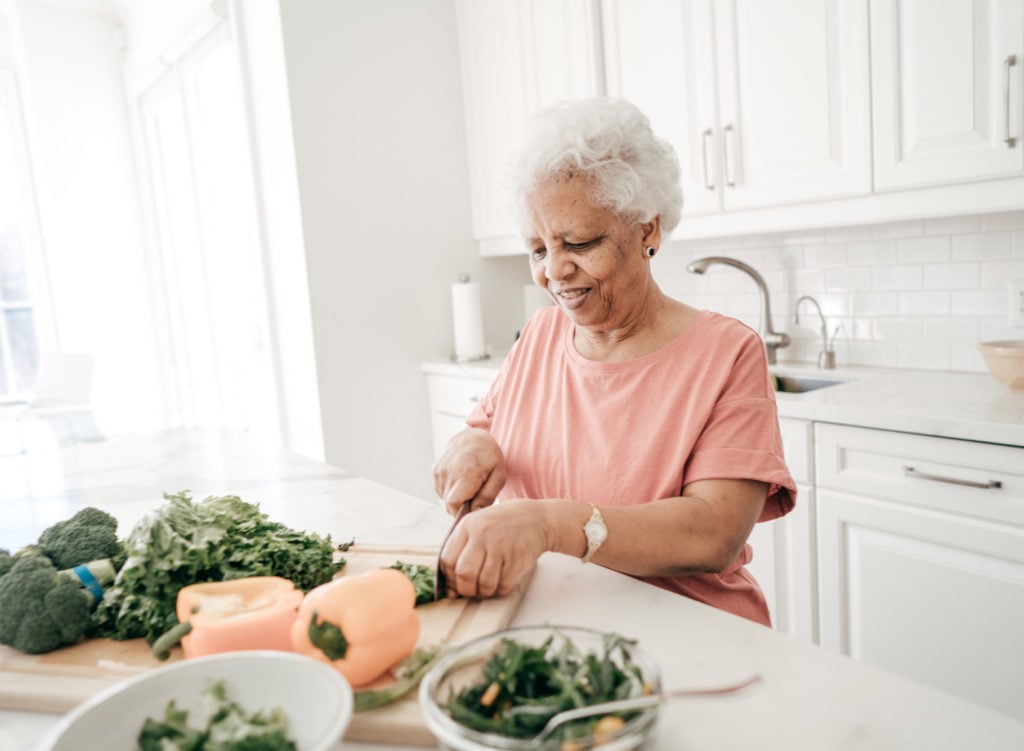 My company, Senior Living Residences, created our own "Cooking for One" program several years ago with a different twist that we present in local senior centers. We are educating seniors who are living alone, mostly because of the death of a spouse, about healthful meal preparation based on the well-documented benefits of a Mediterranean-style diet that boosts cardiac, brain and overall body health. We do a live cooking demonstration and share a meal together with participants. They go home with a weekly shopping list and a cookbook to help them prepare their own healthful – and affordable – meals. 
We created Cooking for One as an offshoot to our award-winning Brain Healthy Cooking Program, launched in 2010 in our assisted living communities, that features menus inspired by the Mediterranean. We have been hosting public education workshops about the Mediterranean diet for over a decade and were asked by senior center directors and workshop participants to help seniors who are living alone figure out how to be able to afford the organic fruits and vegetables and some of the more expensive ingredients that make up a healthful diet. Our presentation does just that and includes a shopping list and recommendations on how to stretch the food over multiple meals by reusing ingredients in various recipes over the course of a week, and doing other creative things such as shopping with a friend and splitting the food. For seniors on fixed incomes, cooking affordably is key.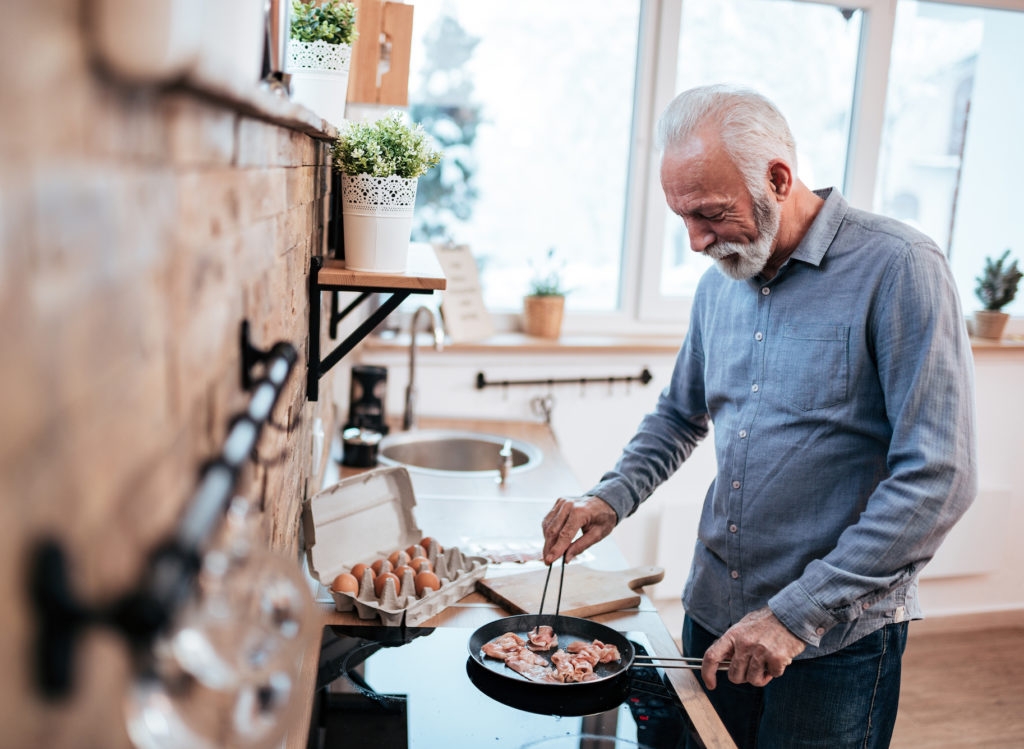 Our presentations provide a chance for seniors to share their experiences and their grief, although we don't do that in a formal way as our presenters are not trained grief counselors. I was intrigued by a 2017 study conducted by a hospice facility run by Amita Health in Illinois that showed that grocery shopping and preparing meals alone could be painful and overwhelming, and could often lead widows to skip meals or eat in expensive or unhealthy ways. Out of this study, a bereavement counseling program called "Culinary Grief Therapy: Cooking for One Series" was launched. 
The concept of Cooking for One is growing. The organization, Culinary Grief Therapy, has been attending conferences to teach other organizations how to implement their own workshops, like this funeral home in Pittsburgh did with their Beyond the Plate: Cooking for One Workshop. 
The NYT article said, "Bereavement counselors said that only in the last decade have academics and nonprofit groups begun directly addressing the relationship between grieving and food." Now, with projects such as ours and the ones in Illinois and Pittsburgh, grieving widows are being provided pragmatic help in learning how to cook for one, while being supported in their grieving process.