When we eat with other people, meals hold more meaning and joy. We strengthen relationships with our families. The social stimulation can do wonders for our brain health. The benefits of eating with other people have become so well recognized that cultural food pyramids like those for the Mediterranean and African Heritage diets now include eating together and social connections as part of their core recommendation. The positive effects on one's mental, physical and spiritual well-being are well documented, yet seniors, for whom eating together can contribute to unique health benefits like improved brain function and reduced instances of depression, so often end up eating alone.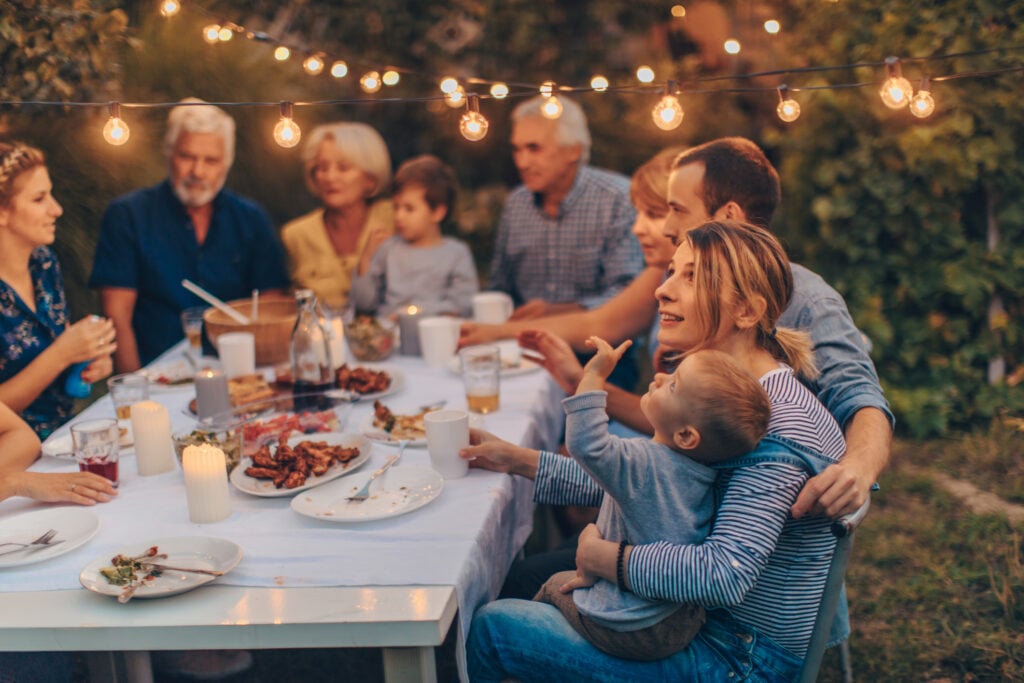 Seniors can be faced with many challenges when it comes to eating well. Preparing a full and nutritious meal can become more difficult and less rewarding as we age, especially when living alone. Health conditions and medications can make food less enjoyable. Seniors who live alone are more likely to opt for easy meals like microwaveable dinners, or high-salt content foods to increase flavor, or they may choose not to eat at all. Inviting them to dinner, especially on a regular basis, can help them make more nutritious food choices, boost their cognitive health and rekindle the joy of eating while conversing around the dinner table.
Tips for an enjoyable intergenerational family dinner:
Let them bring something.
Parents usually ask "What can I bring?" but we often tell them "just yourself." Why not have them bring something? Ask your parent to bring an appetizer or a family-favorite dessert if they are up for it. For those seniors who struggle to find ways to spend their days, it will give them something purposeful to do – planning a dish, shopping for ingredients, prepping and cooking – Plus, preparing and bringing an item to your dinner will really let your Mom or Dad feel like they are contributing to the meal.
Get them a ride.
Getting Mom or Dad to your house for a visit can sometimes be an issue, especially if your parent lives a few towns away or if they no longer drive. However, the advance of services like Uber and Lyft can make this task a bit easier. Families no longer need to bear the burden of providing a ride to and from dinner. Ride-sharing apps are easy to use and can be fairly inexpensive.
Let your guests help.
Assign tasks like peeling vegetables, grating cheeses or building a salad. Grandparents will enjoy teaching all-important kitchen skills and passing on family dinner tips and traditions. Even the littlest ones can help by designing colorful place cards or setting the table.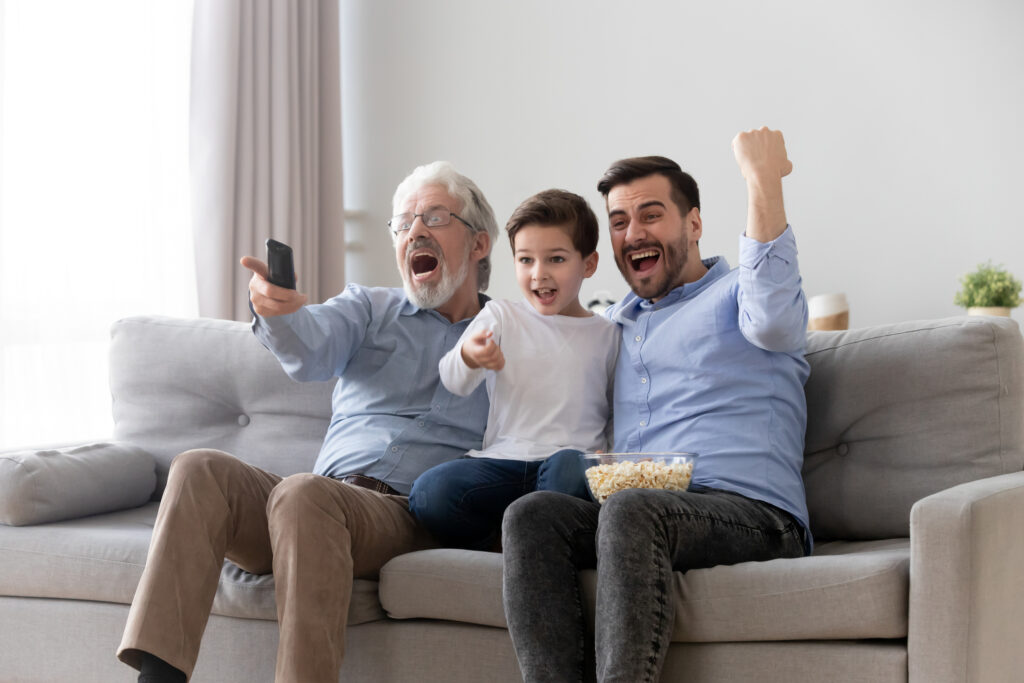 Prepare alternative activities.
If your Dad or Mom historically has not been much of an in-the-kitchen type of person, you may want to plan something else to do while dinner is being prepared. Maybe your spouse or kids would also rather abstain from the cooking tasks and watch a televised baseball game or favorite movie or play a game of cards.
Choose a meal that is healthful, tasty and recognizable.
Older generations have their favorite dishes and too much deviation from what they are used to can be difficult to for them to swallow (literally!). If you are looking for a dish that is a little more healthful than traditional fare, try updating their favorite recipes with healthful substitutes. Consider Swedish Meatballs that swaps the beef and pork for ground turkey and the cream for Greek Yogurt, or a pasta marinara dish that adds grated zucchini to the sauce.
Share stories.
Kids love talking about their friends and adventures and they usually get a kick out of hearing stories about when their grandparents were young! Try some of these conversation starters:
What was your favorite thing to do when you were my age?
Did you ever get in trouble at school?
Have you ever won any awards?
Who was your best friend in Kindergarten?
What did you want to be when you grew up?
What do you think about Harry Potter?
Many of these questions lend themselves to a group discussion where everyone can share their thoughts and experiences.
Enjoy.
Most importantly, your meal should be enjoyable. Do not make the event so challenging that you wouldn't want to do it again. Keep the event simple, the conversation lively and the memories coming.