Ingredients
5 ½ CUPS traditional rolled oats (not instant)
1 TSP ground cinnamon
1 TSP ground ginger
½ TSP sea salt
¾ CUP light brown sugar
¾ CUP applesauce
¼ CUP honey
1 ½ CUP almonds, chopped
¾ CUP dried cranberries
¾ CUP dried apricots, chopped
Download Recipe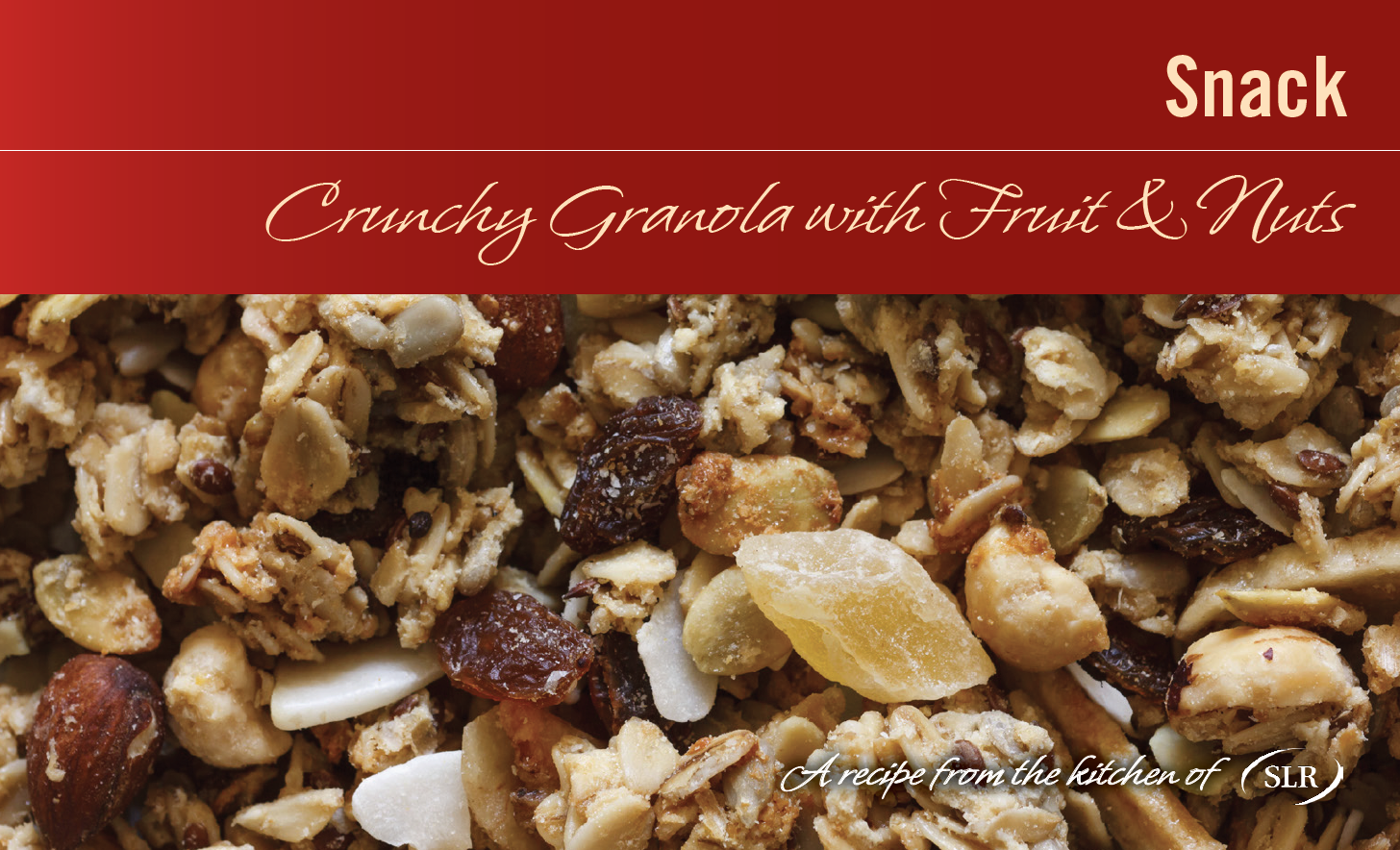 Download
Directions
1. Preheat the oven to 325°F.
2. Line a large baking sheet with parchment paper.
3. In a large bowl, mix together the oats, cinnamon, ginger and salt.
4. In a medium bowl, whisk together the brown sugar, applesauce, and honey until thoroughly combined.
5. Add the wet ingredients to the dry ingredients, along with the chopped almonds.
6. Mix well, until all of the oats are moistened.
7. Spread on prepared baking sheet in an even layer.
8. Bake for 30 minutes, then remove the baking sheet from the oven and turn the granola over very carefully using a wide spatula.
9. Return to the oven and bake for an additional 10-15 minutes, or until crisp and golden.
10. Cool completely on the baking sheet.
11. Break up the granola into chunks and stir into the dried fruit.
12. Store in an airtight container for up to two weeks.