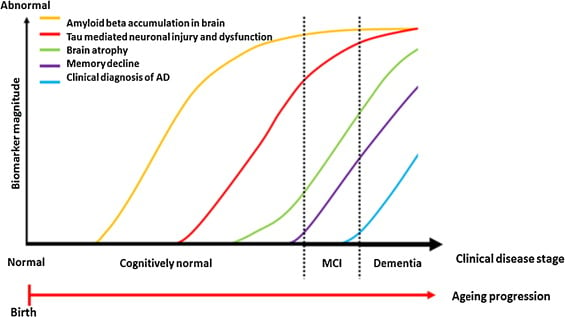 As with Alzheimer's disease, there is no simple way to reach a diagnosis of Mild Cognitive Impairment (MCI). Individuals who notice symptoms associated with MCI, including forgetting appointments and details of recent events or conversations as well as frequently repeating conversations and information, should speak to their physician.
During the diagnostic process, one can expect to be asked a number of questions about noted changes, history of symptoms and a family health history. In addition, the physician may ask to speak with a family member or close friend, to ask about observation of symptoms.
From there, a number of tests will be conducted to eliminate other potential causes for memory loss including: a complete physical exam, blood tests, an evaluation for depression or other mental illness, brain imaging, and a neuropsychological assessment.
The process is very involved, but once completed offers a clear picture of what is causing memory changes. It is important to note that not all memory change is caused by Alzheimer's disease. At times, memory loss may be caused by an acute condition that can be treated. Also, as researchers learn more and more about memory loss, recognition of the earliest changes in cognition will lead to the most effective treatment.
For more information on MCI, check out Senior Living Residences' collection of informative MCI articles and resources. Learn more about Senior Living Residences' specialized ConnectedLIFE program designed for those with MCI or related cognitive issues.
Additional Resources:
BU Alzheimer's Disease Center MCI Fact Sheet
Assisted Living Can Offer a Boost for Seniors with MCI