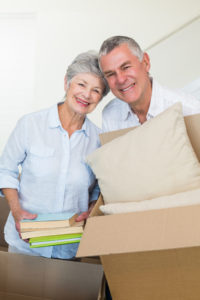 It is the question that anyone considering assisted living will want to know: How much does it cost?
Unfortunately the answer is not always simple. Different assisted living companies and owners use different types of pricing structures, so comparing communities can be difficult and knowing what your monthly bill will be can be unpredictable in some cases.
Ask lots of questions when you are touring a community and be sure to educate yourself on the various types of pricing structures you may encounter: All-Inclusive Care Pricing, Personalized Care Package, Tiered Care Pricing and À la Carte Care Pricing.
ALL-INCLUSIVE CARE PRICING
All-Inclusive Care Pricing means that there is one monthly cost that covers most care services and amenities, with minor (but possible) ancillary charges. There is one total monthly fee for housing, meals, activities, housekeeping, laundry, transportation and personal care assistance with dressing, bathing and other activities of daily living. With all-inclusive fees, charges for additional care should be rare and limited.
Even with all-inclusive care pricing, very often medication management and incontinence help are not included. Some other services that may incur an extra fee are transportation to medical appointments as well as personal laundry service.
Although all-inclusive is a simple fee structure, under this system a resident who is very independent but enjoys the community's social and dining services will pay the same monthly fee as a resident who requires daily assistance with bathing, dressing and reminders and escorts to programs and activities.
Most families would prefer a community that structures their care packages and fees based on the individual needs of each resident. Be prepared to ask exactly what services and amenities are actually included.
PERSONALIZED CARE PACKAGE
The monthly cost for Personalized Care Packages is based on the specific personal care and other services required by each individual resident.
With Personalized Care Package pricing, typically one basic fixed fee covers housing, meals, laundry, housekeeping and activities, but personal care services are defined by the individual needs of each resident. The care package is determined prior to move-in, through a wellness assessment, and will take into consideration the personal needs of the resident such as whether they require regular assistance with bathing and dressing, help with managing their medications or specialized programming for various stages of cognitive decline. Residents can access higher levels of care packages as their needs evolve over time.
Having personalized care options is the clearest way for families to know their loved one is receiving care that best fits their needs and lifestyle. Families are consulted regularly, and therefore surprises over monthly bills are minimal should a loved one require additional care.
It is important to note that some communities provide residents with all of the daily services outlined in their Personalized Care Package without tracking scheduled or unscheduled services or assistance to the minute. This offers an advantage over those communities that charge residents based upon actual minutes or hours needed to provide services.
MINUTE-BY-MINUTE TIERED PRICING
A minute-by-minute tiered pricing structure means that families are paying for how much care their loved one receives, measured by amount of time and number of caregivers.
The tiered pricing system is similar to the Personal Care Packages model in the sense that costs depend on the needs of each resident. However, these tiered models include a time or "points" component that defines the price of the package by the specific help given (one shower per week) and/or time spent (30, 60, 90 or 120 minutes per day) helping the resident. Residents move through the tiers according to the policies and staff of the specific community, and therefore the price can fluctuate greatly month to month.
It is often difficult to predict how soon a resident will need additional care, and how much extra care will be required. A resident could move in at a "Level One" tier and be upgraded to a higher tier after just one month. Unfortunately, some companies set monthly quotas and bonuses for upgrading residents to higher tiers for nurses who are conducting assessments. If you are considering a move to an assisted living community with a tiered pricing structure be sure to ask a lot of questions about what exactly is covered within the tiers and try to make a realistic assumption about which tier your loved one should be placed in immediately upon move-in and what the staff thinks may happen over the course of the first year, so that your budgeting isn't out of kilter.
À LA CARTE CARE PRICING
In an à la carte pricing system a basic fixed monthly fee will cover housing, meals, housekeeping, some laundry and activities however all personal care is extra. À la carte charges may be tracked by the specific service such as a shower assist or by time. Time is usually measured in quarter hours, therefore, a two-minute cue can cost one-quarter hour. As you can imagine, it takes a lot of time and effort for an assisted living residence to operate a complex a la carte fee system. À la carte pricing in assisted living doesn't allow for predictable budgeting. Each month brings a bill that can be surprising and potentially lead to disputes between residents and their families with the assisted living community. What do you do when your Mom, whose memory is not great, says that she didn't have a shower on Tuesday?
We understand that families researching assisted living options are often under pressure and time constraints and it can be difficult to weigh the value of one program or community over another under those conditions.
FREE E-BOOK! For more articles and resources related to understanding the costs associated with assisted living, including details on how the average person pays for senior care, download a copy of our Financial Guide on the Costs of Assisted Living.