As a fitness instructor for 30+ years I know first-hand the benefits of exercise for people of all ages. I have worked with middle-aged and older women throughout my career to get them into exercise programs and schedules that make sense for their aging bodies.
For so many years I, along with the fitness industry in general, was focused on their physical health. Fitness for older people was all about maintaining their strength and agility, and improving their balance to prevent falls.
Exercise & Mild Cognitive Impairment
But we now know that exercise also improves brain health. The positive impacts of exercise on the brain, specifically for people with Mild Cognitive Impairment isn't "new" news. Mild Cognitive Impairment causes a noticeable decline in cognitive abilities. It is often, but not always, a precursor to Alzheimer's disease.
Back in 2017 my local paper, the Boston Globe, reported that the American Academy of Neurology recommended that people with Mild Cognitive Impairment exercise twice a week (if possible, for 150 minutes per week) to improve their memory and thinking. To come up with the updated guidelines, the Academy reviewed 11,500 studies. But, to be practical, the Academy's lead author Ronald C. Petersen, director of the Mayo Clinic's Alzheimer's Disease Research Center, recognized many elderly people have physical impairments. He said that for these individuals, any amount of cardiovascular exercise such as a brisk walk, could be beneficial.
What is it about a brisk walk that is so beneficial?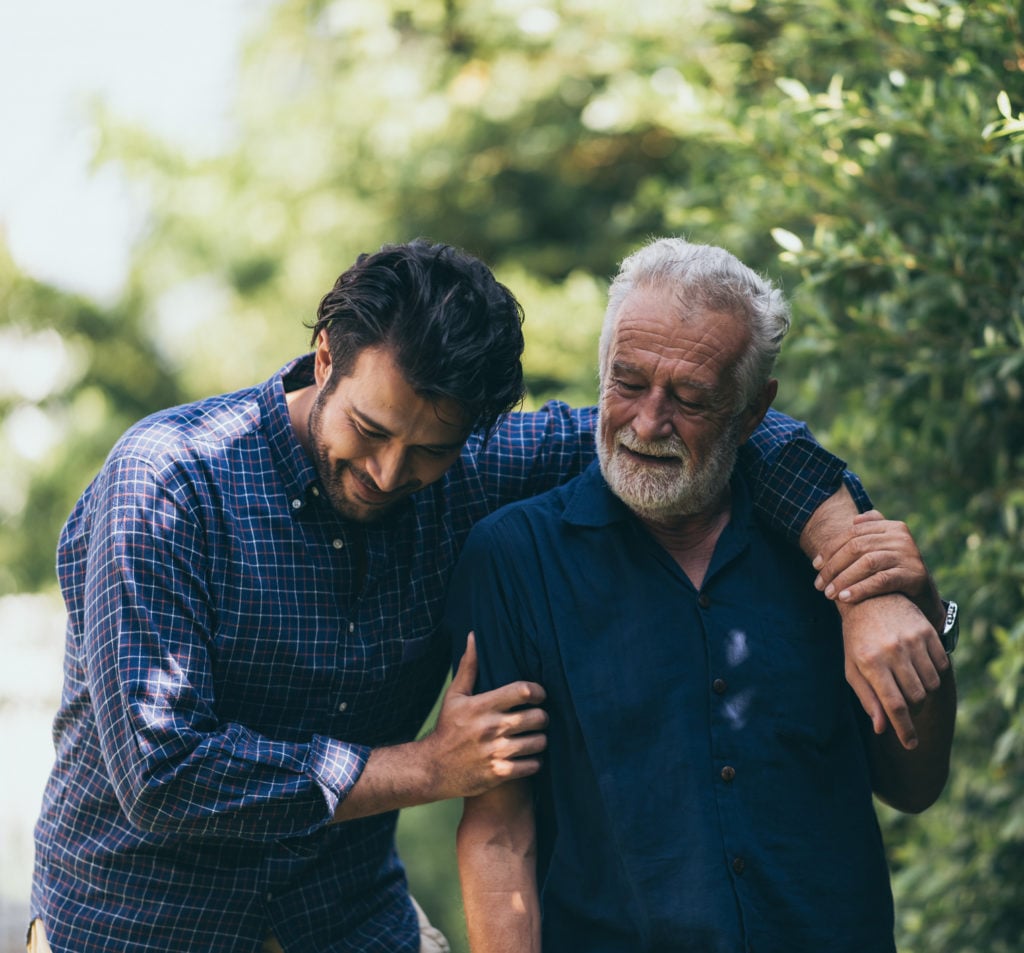 This concept of the brisk walk was studied further. Just recently I was excited to read in the New York Times about a study showing that people with Mild Cognitive Impairment who exercised regularly through brisk walking could improve their overall brain health and cognitive abilities.
If you are middle-aged or an older senior chances are that you are worried about memory loss. I know I am. If you are too, you will be heartened by this New York Times article "Brisk Walking Is Good for the Aging Brain". 
The main take-away from the study is that older people with Mild Cognitive Impairment actually showed improvements in their brain blood flow AND MEMORY after a yearlong aerobic exercise program! Increasing oxygen and nutrients through good blood flow to the brain is key.
We all have experienced the feeling of our blood pumping and getting more oxygen through deeper breathing during exercise. My middle-aged and older clients have described the feeling of their morning "brain fog" lifting or being able to think more "clearly" after exercising. Now we know that these anecdotal personal accounts are absolutely true.
I think you'll feel better – I know I do! – about being able to do something proactive to stave off the inevitable memory loss that so many of us face in our future. Will you join me today in a brisk walk?!