Two out of three seniors in America have been diagnosed with multiple health conditions. Each condition may require multiple medications, including prescription drugs, over-the-counter treatments, and supplements. In other words—it can get complicated. The following article is based off our medication management guide for seniors. Use it to avoid these all-too-common mistakes.
1. Trying to do it all alone
The number one way to successfully treat multiple health conditions at a time? Enlist help. A new diagnosis, on top of an existing condition, can make anyone feel overwhelmed, helpless, and isolated.
Fortunately, you can avoid these feelings by asking a friend, family member, caregiver, or doctor for help. It can feel uncomfortable to admit that you need assistance, but it's necessary to build a strong support system that you can depend on. Needing assistance with managing medications is a reason why many seniors make the move to an assisted living community or hire in-home assistance.
Each member of your healthcare team should know all about your condition and treatment plan. They should attend doctor's visits with you, ask questions, and provide feedback based on your response to treatment. Your treatment plan is personalized for your particular symptoms, medical history, medication list, and response to treatment. What works for another patient might not work for you.
Just remember: while a family member or friend can have an essential role on your healthcare team, you should only seek medical advice from a professional, like your doctor or pharmacist.
2. Overlooking prescription labels
There is a lot of information packed onto those small prescription labels. It's important that you read and understand all of the details of your medication. These details include names and contact information for you—the patient—as well as your pharmacy, prescribing doctor, and the drug manufacturer. Other prescription information includes the date you filled the prescription and how many refills you have left.
However, some of the most critical information is the drug's name, strength, and instructions for taking the medication. Make sure you understand how to take each medication, how much to take at a time, and how often to take it. Some prescribing doctors have very specific recommendations, like taking one tablet by mouth twice a day with food in the morning and at night. These details can make or break the effectiveness of your treatment plan. For this reason, many look into prescription packs or PillPacks to help with day-to-day medication management.
3. Forgetting medications
A single health condition may require multiple medications. If you've been diagnosed with multiple health conditions, the prescription juggling act gets even trickier.
To keep track of each medication and its set of specific instructions, try creating a medication schedule. You can jot down notes about each drug, like how much you take, at what time, and on which days.
To avoid forgetting a dose of medication, you can set an alarm that reminds you to check your medication schedule. You should also share this schedule with a family member or friend who is part of your healthcare team. They can help you remember your doses.
Memory loss or impairment can make managing medications extremely challenging. For this reason, those with Alzheimer's disease or related dementia should have assistance to ensure they do not miss a dose.
4. Ignoring medication side effects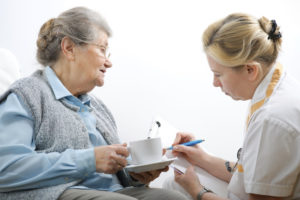 In addition to keeping a medication schedule, you might benefit from a medication feedback form. This doesn't have to be anything formal. It can be as simple as jotting down notes on a piece of paper. Just use something that you'll remember to bring with you to your next doctor's appointment or pharmacy visit.
On this feedback form, note the name of each of your medications, dosages, and the dates you started taking them. Then, log side effects as you notice any unusual changes in your condition. Based on your feedback, your doctor may adjust the dosage of one or more of your medications.
5. Hesitating to ask questions
Finally, it's critical that you feel empowered to participate in discussions about your own health. Lean on your healthcare team to ask questions anytime you don't fully understand something.
The medical field is full of jargon, so it can be easy to misunderstand the literature and instructions that come with your medication. When you fill a prescription, request a medication review with a pharmacist. Your pharmacist can provide recommendations on how to take all of your prescriptions and supplements safely.
At each doctor's appointment, be sure to clarify what each medication is, how it works, and how it will help your condition. If your doctor prescribes a new medication, you should ask if there is anything on your treatment plan that is no longer necessary. The fewer medications you have to manage, the easier it is to take them correctly.