The holidays can spark strong feelings of excitement and anticipation for the season filled with traditions and time spent with loved ones. But for families with a loved one residing in a senior community, particularly those in memory care, these feelings can often be replaced with guilt, stress and worry, not an ideal way to experience the holidays.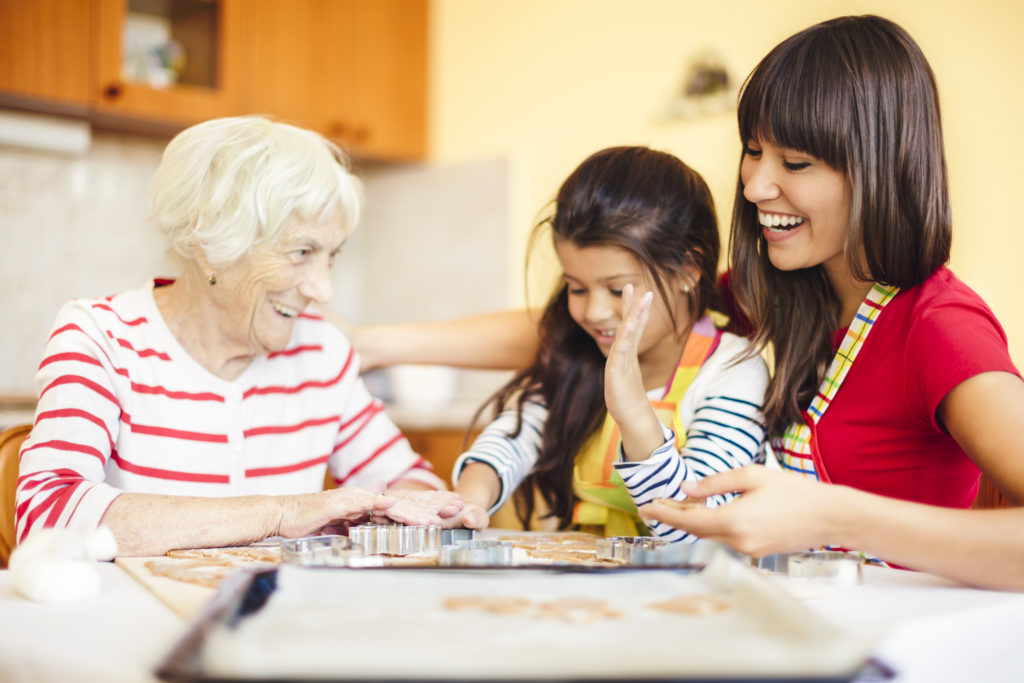 Holiday guilt is a very real emotion and topic of conversation I have with our Assisted Living and Memory Support Program Directors every year. First and foremost, acknowledging the guilt and knowing it's okay to feel this way can be a helpful start on the path to coming to terms with it, and perhaps even overcoming it. Telling yourself you can't or shouldn't feel guilty isn't the best approach to this type of challenging situation. Instead of focusing on what can't be done, try shifting your thoughts to what can be done.
When can I visit?
The answer is, of course, anytime. The phrase "holiday season" is an important reminder: it's a season and doesn't have to be recognized on one particular day. In Memory Support Neighborhoods, holidays are celebrated in a variety of ways — and over an extended period of time — with therapeutic and engaging programs. If Thanksgiving is a hectic day for you, you can visit the day before or the day after. If you're traveling for Christmas or New Year's, those days can be celebrated the week before or after your return. Also, don't underestimate the benefit of technology this time of year. Many of our residents have enjoyed FaceTime moments with friends and family members who weren't there in person. Digital photos and videos can also be a great way to reminisce about past holiday moments with your loved ones. Should you choose to celebrate within the Memory Support Community, rest assured, there will be plenty of food and fun to share with all guests. 
How can I make the time meaningful?
Many family members wonder how they can make the most of their time spent at a community visiting their older relatives. Timing visits around scheduled programs or meals can be an easier way to be a part of something your loved one enjoys doing. The holidays are celebrated with special programs and entertainment in senior living communities. Check in with the programming staff to get some ideas on scheduled programs that you can time your visits around to share in those moments. Do you have a family tradition to share? You can bring this to the community and celebrate not only with your loved one, but with other folks living in a memory care neighborhood. Some of the best programs are the result of family members sharing stories, traditions and recipes — the things that tend to bring people of any age or cognitive ability together this time of year.
Can I take my loved one out?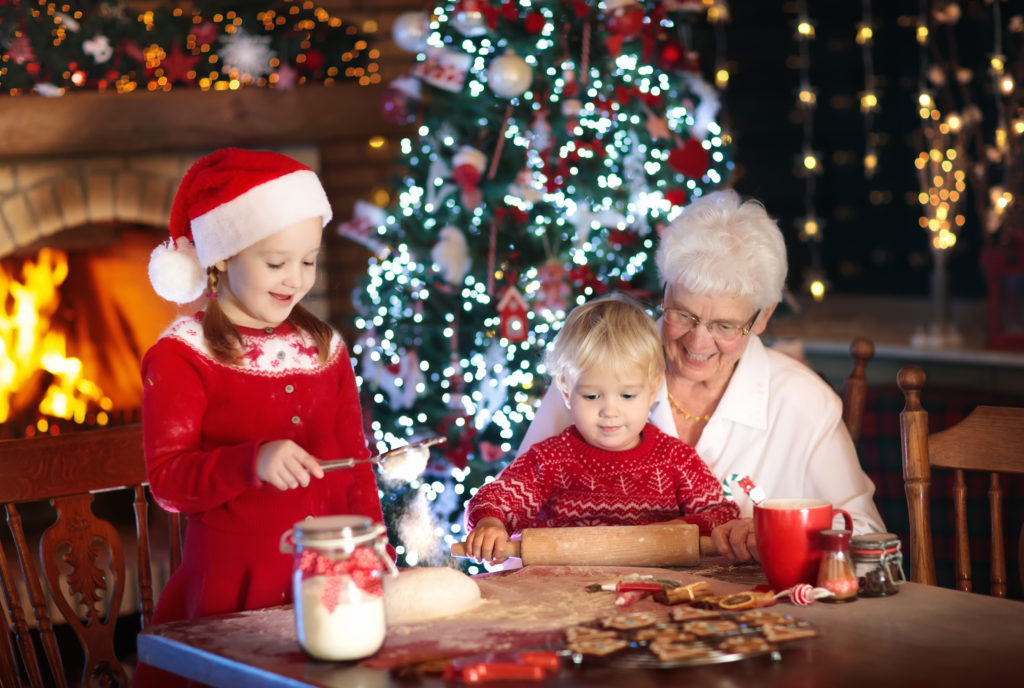 Many seniors residing in a Memory Support Neighborhood can still enjoy visits with their family outside of the community. If you are considering this option for the holidays, chat with the community managers. The team can give you good suggestions on ways for this type of holiday visit to be successful, such as the best times of day for trips, supplies to bring, and so on.
How can I be sure my loved one will celebrate and enjoy the holiday if I am not with them?
One answer that rings true to all of the above questions is much simpler than one would expect: Do makes you feel most comfortable. While your loved one may not be able to articulate it, they are most often still very connected to your emotions and can sense feelings of stress or discomfort. Whether you are taking old traditions and tweaking them to fit the current situation, creating new traditions altogether, or a combination of both, being at ease, relaxed and in the moment can have more of a positive impact on holiday experiences with your loved ones than anything else.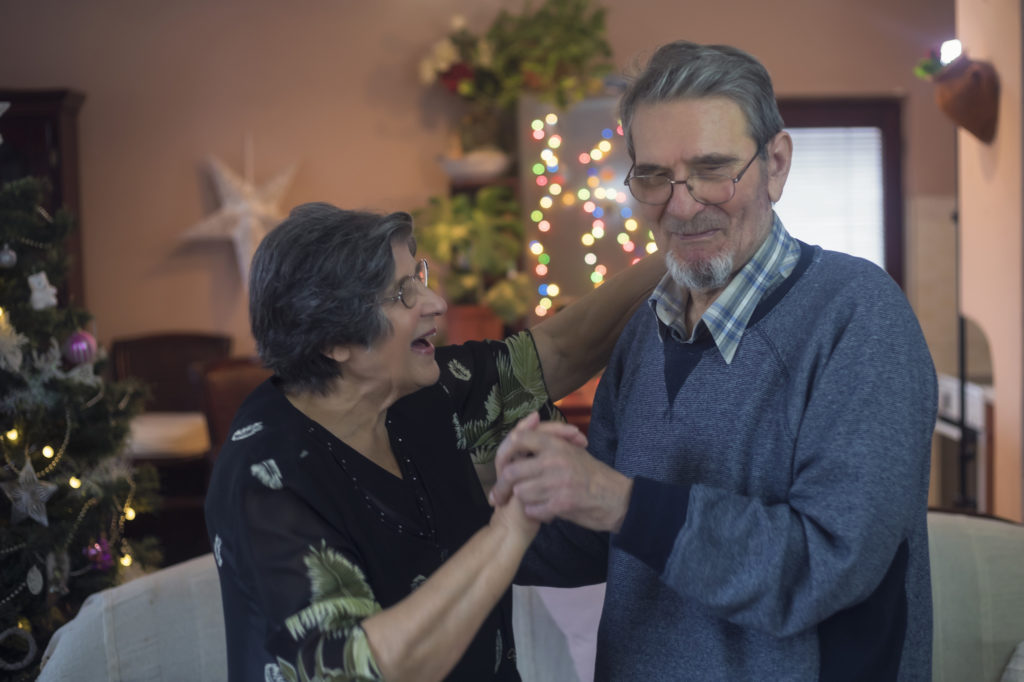 On a personal level, some of the fondest memories in my professional career were working in a Memory Support Neighborhood as a manager on duty during the holidays. The sense of family between the residents and associates along with the sights, smells and tastes of the holidays will always stay with me. If you are not able to be with your loved one on the exact date of a holiday, you can find comfort knowing that they are spending time with a group of people – staff and fellow residents – who have formed strong family-type bonds with mutual respect, admiration, and yes, even love. This is what makes any holiday special – spending it with people who care about you.