Life is a never-ending learning process. With a curious mind, every day and every thing is a learning opportunity. As we go on with life, we continue to learn social and technical skills, and while learning provides many benefits to just about anyone, these benefits are particularly beneficial for seniors.
An article by researchers from Brock University found that seniors' enrollment in non-formal general-interest courses is positively associated with their psychological well-being. In fact, Psychology Today noted that lifelong learning, whether self-directed or under the instruction of a teacher in a continuing education classroom, helps reduce cognitive decline due to aging and depression, and improves one's self-image.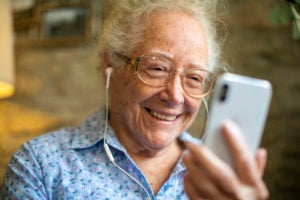 And more seniors are likely to want to continue their education, especially after retirement. Statistics published on Maryville University show that the population of US citizens aged 65 and older grew from 35 million in 2000 to nearly 50 million in 2016. This number is increasing rapidly, with the Population Reference Bureau projecting that it will double to 100 million by 2060. With this growing population of elderly citizens, it only makes sense that various programs geared towards them are being continuously launched. Today, seniors are able to pursue lifelong learning from anywhere, be it in their homes, an assisted living community, or wherever they choose to spend their retirement, all thanks to eLearning. eLearning is defined as the use of the Internet and digital technologies to educate people without having to mind geographical boundaries.
While eLearning's history can be traced back to the 1990s, it wasn't until 2010 that major advancements in technology provided people with advanced and user-friendly tools that simplified eLearning, making it appropriate and accessible for learners of all ages. Here are some more reasons why eLearning is perfect for seniors.
Social Learning Opportunities Help Seniors Stave Off Depression
Aside from heart problems, arthritis and dementia, studies have found that many seniors suffer from depression. Seniors who still live at home may not see family and friends too often and may have limited social interactions with others. eLearning allows learners to interact amongst themselves and with instructors, effectively providing opportunities for more social interactions.
Online Learning Fits a Flexible schedule
eLearning has proven to be a great choice for continuing education as it allows learners to have full control over their schedules. Through this, seniors can take courses at their own convenience. Often times higher education establishments will also allow seniors to pay for individual classes that suit their needs. For example, Berkshire Community College's Osher Lifelong Learning Institute has an annual membership fee of $60 with individual classes priced at $50 each. This allows senior students to fit the robust schedule to their preferred timeframes.
E-Learning Can Be Personalized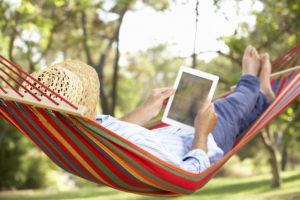 Learning processes and goals differ per person and per age, and eLearning allows for greater personalization of courses and—as previously mentioned—schedules in order to better cater to the individual needs of the learners. Through this, seniors not only control when and what to learn, they can even dictate the pacing and learning path that works best for them.
Interactive Learning Helps Seniors Remain Engaged
Some issues attributed to old age make learning the traditional way, which usually involves textbooks and standard lectures, hard for seniors. Thankfully, eLearning allows for interactive courses. Interactivity helps promote active learning which makes it easier for learners to retain concepts and keep them engaged, as noted in a post by Infonerd on Medium.
There is a Diversity of Content Online
Whether in arts and culture, computer science, economics, health, or whatever field the senior is interested in, there is sure to be an online course for it. eLearning also permits seniors to meet people of different cultures, making learning even more enlightening and fun.
Aside from enrolling in online courses offered by universities, there are multiple other ways in which seniors can pursue lifelong learning. For instance, seniors who have worked in different fields can serve as online mentors to young adults who have just started out in their field.