For the fourth consecutive year, U.S. News & World Report has ranked the Mediterranean diet as the #1 best diet overall, topping a list of 35 different diet plans designed to promote health. The Mediterranean diet also took the top spot, or tied for the top spot, in five other lists: Best Diets for Healthy Eating, Easiest Diets to Follow, Best Plant-Based Diets, Best Heart Healthy Diets and Best Diets for Diabetes.
I know the benefits of the Mediterranean diet well having cooked this way for years for my family, as well as for assisted living residents who reside in communities managed by my company, Senior Living Residences. A decade ago we launched our Brain Healthy Cooking Program, which is based on the Mediterranean diet, well before it garnered international media attention.
In the last ten years since we embraced the Mediterranean diet, it has gained in popularity year after year. Why? Because it's easy to follow! There are no gimmicks – it's not a fad.
The health benefits of the Mediterranean diet have been scientifically proven to provide the body with potent disease-fighting antioxidants and nutrients with anti-inflammatory properties. It promotes heart health and is great for people managing diabetes. It has been proven to reduce the chance of stroke. One study even says the diet is linked with a lower risk of hearing loss.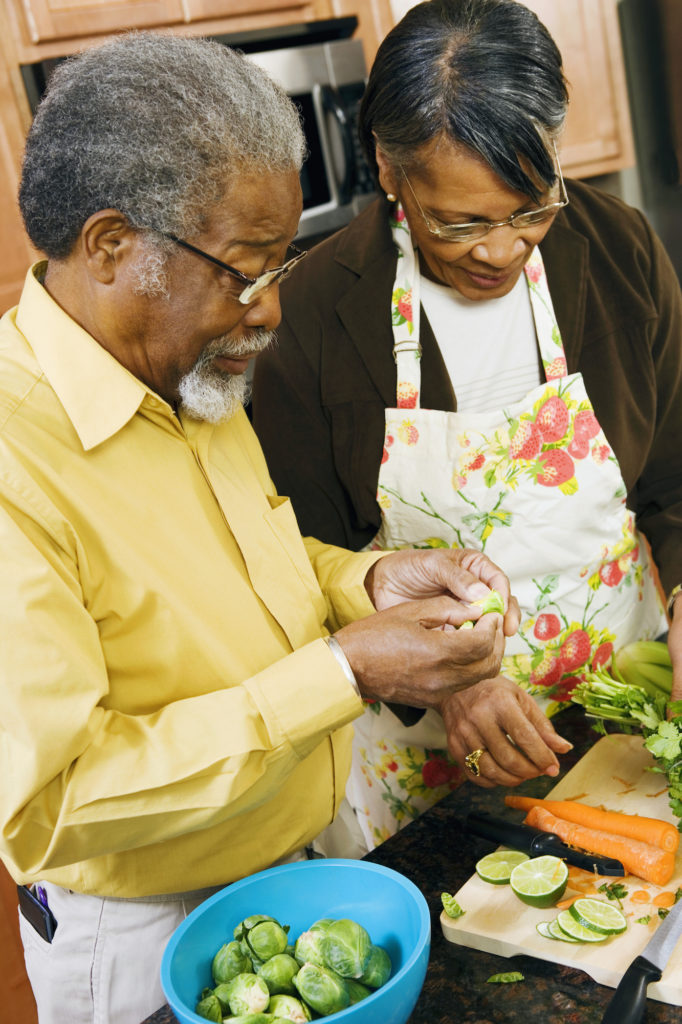 Imagine being able to protect your cognitive health and memory! We should all be eating Mediterranean style. Oldways, an organization that my company is affiliated with that promotes the Mediterranean diet calls it "Mediterranean Magic". I couldn't agree more.
Basic Principles of the Mediterranean Diet
Eat more vegetables (dark leafy greens are the best)
Eat a variety of fruits (dark berries are great)
Eat less red meat. Concerned about protein? Add legumes into your diet for healthful plant-based protein
Have fish and/or other seafood at least 2 times weekly
Reduce sugar (refined sugar and high fructose corn syrup)
Reduce saturated fat, but add healthy omega 3 fats that are found in fish, avocados and olive oil (Check out Oldways' guide to Healthy Fats)
Consume a handful of nuts every day (almonds and walnuts are at the top of the nut list)
Add whole grains into your daily regimen
And a quick tip: use tasty spices to cut back on salt
Want to Learn More about the Mediterranean Diet?