People are crazy for nuts. There are endless varieties of nut snacks, butters, milks, oils and flours at the grocery store. And, nuts are popping up in all kinds of dishes, from salads to dessert. For good reason! Nuts are delicious, healthy, and add unique flavors and textures to meals. They can also be an important source of protein, especially for those following a plant-based diet.
Nuts native to the temperate climate of the Mediterranean region
These nuts have been an important source of protein in the Mediterranean diet for thousands of years: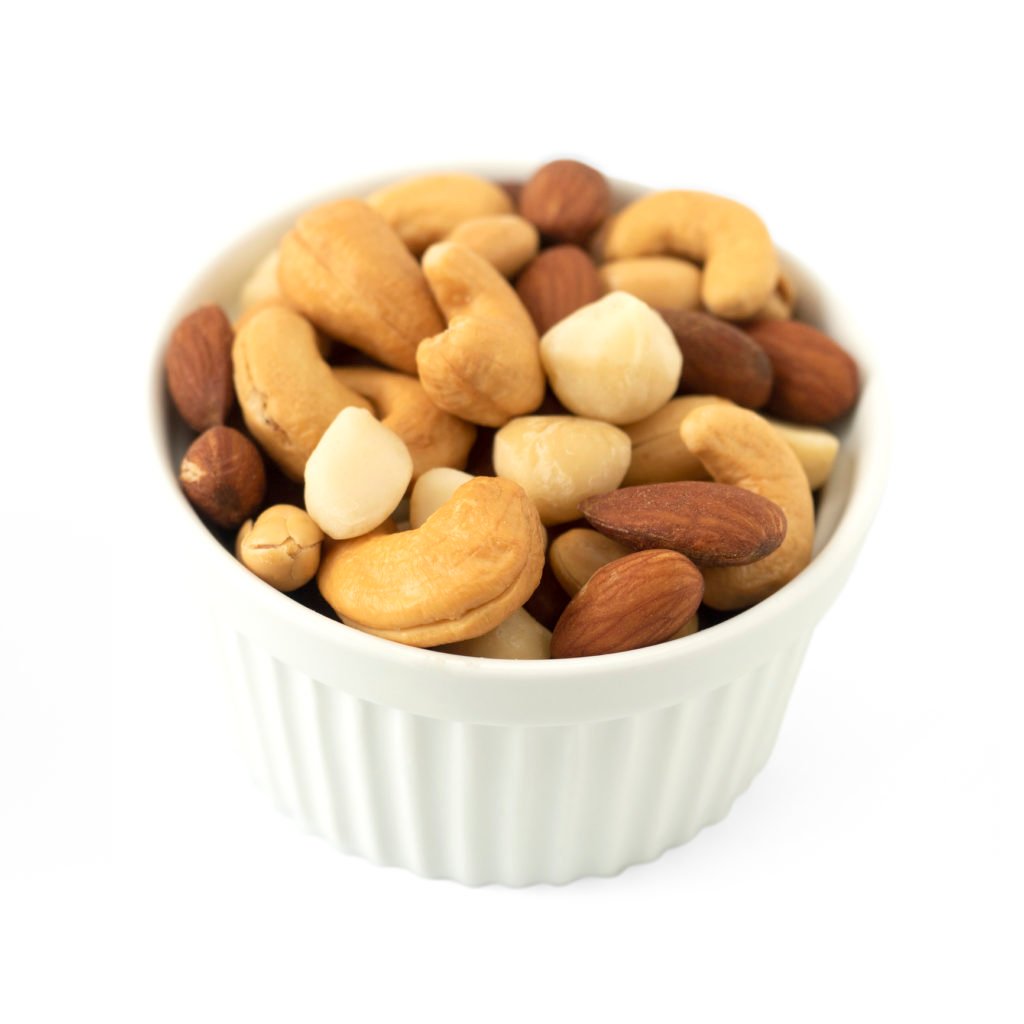 Almonds. Almonds have the most calcium of all the nuts and their skins contain flavonoids that increase the health benefits of the antioxidants in their meat.
Chestnuts. Roast them on an open fire or use them in stuffing. Chestnuts were the main source of carbohydrates for people living in mountainous areas for hundreds of years.
Hazelnuts. Popular in desserts and chocolatey spreads, hazelnuts are high in monounsaturated fats (the good fat).
Pine nuts. One of the best sources of protein of all the nuts, pine nuts are high in polyunsaturated fats.
Pistachios. The most colorful of the nuts, pistachios are high in monounsaturated fats and contain carotenoids associated with reduced risk of macular degeneration.
Walnuts. High in omega-3 fatty acids and polyunsaturated fats, walnuts have been cultivated for over 2,500 years. Greeks and Romans believed the gods feasted on what they called the "acorn of Jupiter," and they extracted oil from walnuts before they did so with olives.
Other great nut choices
Brazil nuts, cashews, macadamia nuts, and pecans are not native to the Mediterranean, but they still have similar health benefits. Peanuts (although they are technically legumes) do too. In fact, nuts are essential to most traditional diets around the world. Eat a variety of nuts to get the most health benefits; each has a unique combination of nutrients.
The science backs up nuts as healthy food source
There's no reason to shy away from nuts. Although they are calorie-dense and contain fat, nuts are a source of "good" fats. Monounsaturated and polyunsaturated fats help raise good cholesterol and lower bad cholesterol, among other things. They also make healthy and delicious contributions to meals or snacks. And scientists are beginning to realize they have long overstated the calories in a serving of nuts; nuts take a lot of energy to digest, and calories are lost in the process. Just a handful fills you up and provides a long-lasting source of energy throughout the day.
Nuts can also replace other fatty-tasting foods, like cheese or butter, in our meals. We crave fat because our bodies need it, and nuts are a healthy way to satisfy this craving. Nuts also offer important nutrients like vitamin E, folic acid, potassium, magnesium, copper, zinc, calcium and fiber.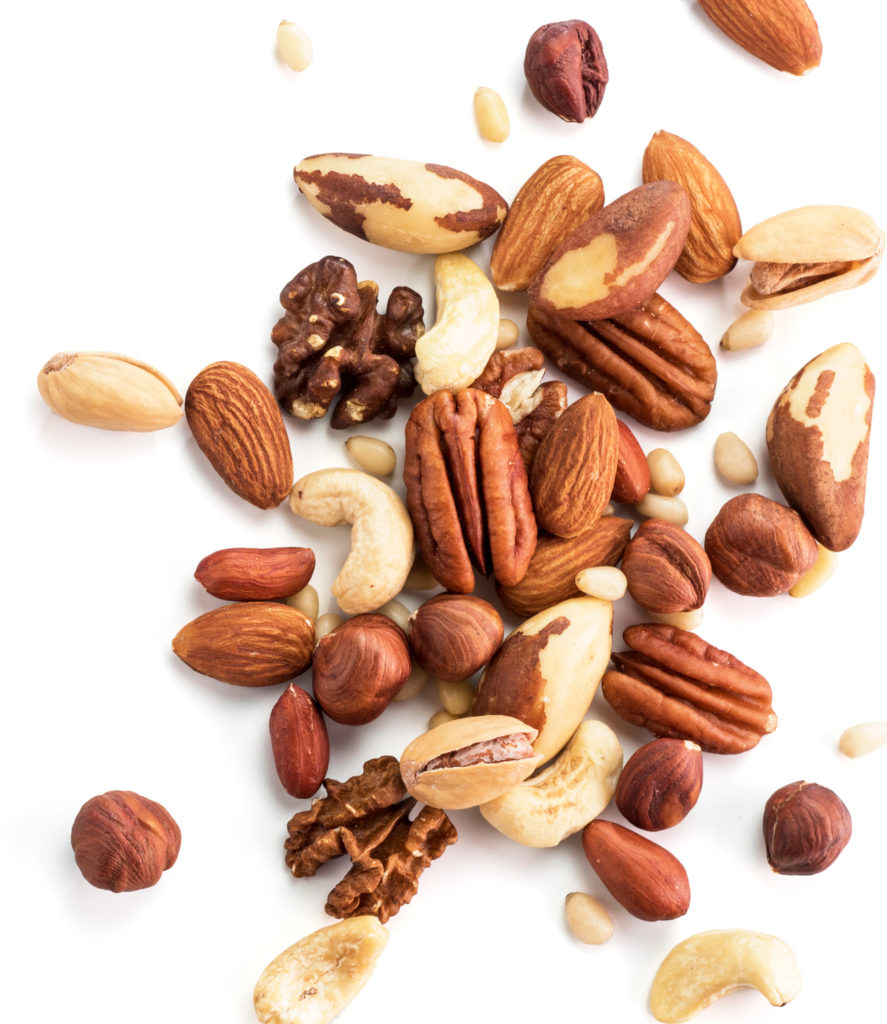 Looking to science, there are more good reasons to make nuts a part of your daily meals. According to the Harvard School of Public Health, "Several of the largest cohort studies, including the Adventist Study, the Iowa Women's Health Study, the Nurses' Health Study, and the Physicians' Health Study have shown a consistent 30 percent to 50 percent lower risk of myocardial infarction, sudden cardiac death, or cardiovascular disease associated with eating nuts several times a week."
In a landmark PREDIMED study first published in the New England Journal of Medicine in April 2013, scientists observed that an energy-unrestricted Mediterranean diet, supplemented with extra-virgin olive oil or nuts, resulted in a substantial reduction in the risk of major cardiovascular events among high-risk persons. The results support the benefits of the Mediterranean diet for the primary prevention of cardiovascular disease. Other recent studies have found that eating nuts improves cardiac health among healthy individuals and across socioeconomic groups.
Cognitive function was also studied as part of the PREDIMED trial. In a paper published in the JAMA Internal Medicine in 2015, scientists investigated whether a Mediterranean diet supplemented with antioxidant-rich foods influences cognitive function compared with a control diet, and concluded that in an older population, eating a Mediterranean diet supplemented with olive oil or nuts was associated with improved cognitive function.
Good science & good taste!
Try nuts as a snack, roast them and sprinkle them on salads, or chop them up and use them to encrust fish. Experiment with nut flours and butters, or make your own. For more ideas, check out the nut recipes below!
Pair vegetable sticks or pita triangles with this tasty twist on a classic snack that packs a nourishing punch from walnuts, one of the most versatile and nutrient-dense foods.
Recipe and photo courtesy of The California Walnut Board & Commission.
If you're looking for a change from standard muffin flavors, try this recipe. The muffins have a delicious peanut flavor, and make great use of zucchini. Get your vegetables and nuts in every bite!
Recipe and photo courtesy of The Peanut Institute.
This article was originally published as part of Fresh Fridays, a bi-weekly celebration of Mediterranean eating and living. To find even more delicious Mediterranean recipes please visit Oldways.