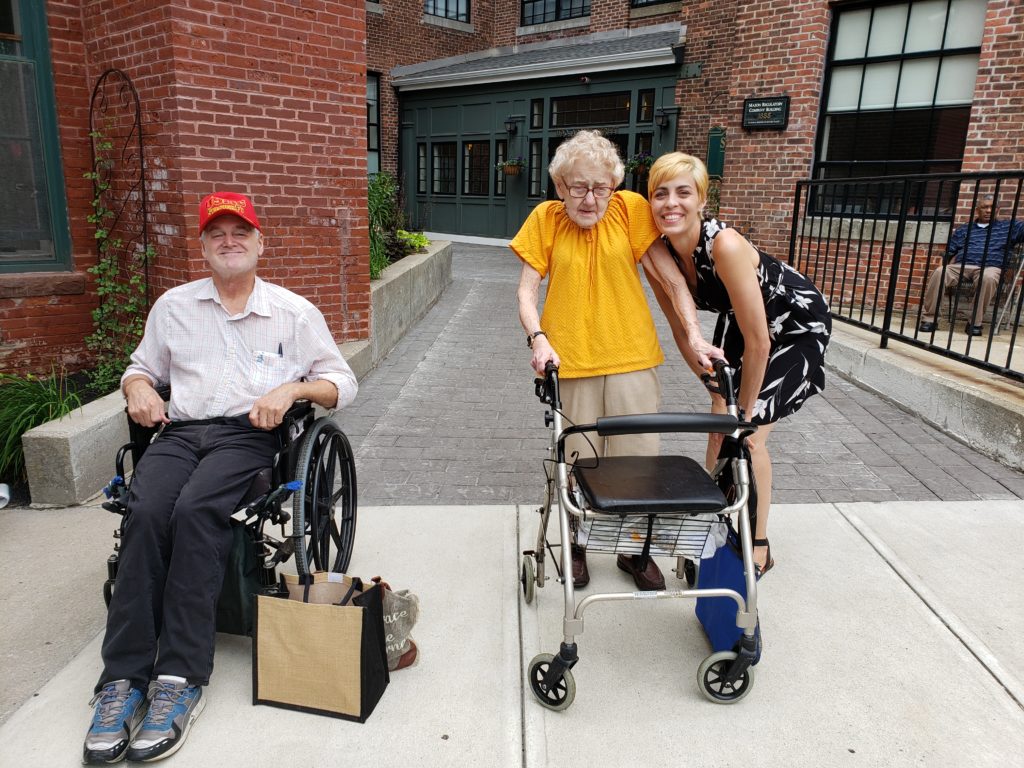 The senior citizens who live at Standish Village Assisted Living in Boston's Dorchester neighborhood like to get out and about in the city to take advantage of Boston's many cultural sites, special events and restaurant scene. The community transports residents in their 14-passenger wheelchair accessible van to many of these outings. But what do you do when only a few people want to do something?
Recently Senior EnrichedLIFE Director Lauren Basler solved that problem by using a new Uber service called "UberWAV" – which literally stands for "wheelchair accessible vehicle".
Lauren told me, "Usually we take our large van on outings, but in this case I had only two residents who were diehard Downton Abbey fans who desperately wanted to see the popular traveling exhibit in downtown Boston before it left the city. One of them is in a wheelchair."
"Taking our big van which seats 14 people with additional space for a wheelchair was just overkill. It is inconvenient anyway driving a large van in the city and parking is always an issue. I was really impressed with UberWAV. A small van that seated three passengers and accommodated the wheelchair showed up at our building within 15 minutes. The driver was clearly knowledgeable about how to assist our resident and get the wheelchair into the van. We were dropped off right in front of the exhibit hall and when we were ready to go home another van was there within minutes."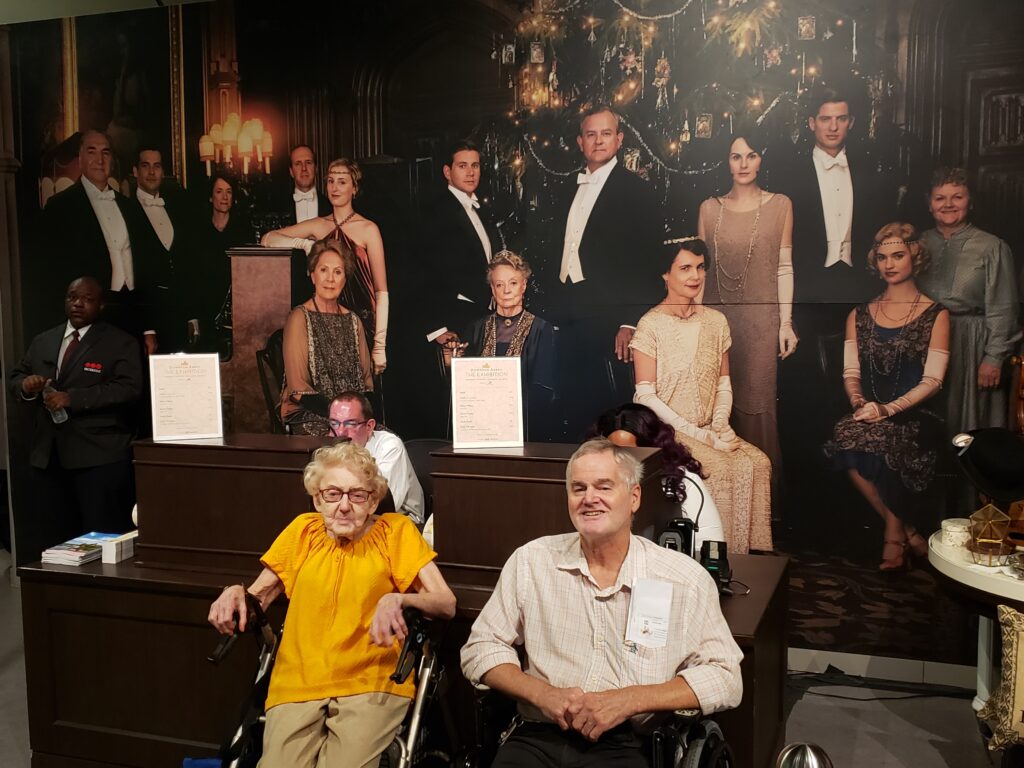 Lauren Basler and these Standish Village Assisted Living residents went to the Downton Abbey exhibit in Boston using UberWAV.
How to Take Advantage of UberWAV
Right now, UberWAV is only available in select major metropolitan areas, including Boston, Chicago, New York City, Philadelphia and Washington, D.C. I live 30 minutes west of Boston in a suburb — UberWAV is available in my area. But it's not available 1½ hours south of Boston for our community Cape Cod Senior Residences, or 1 hour north of Boston in southern New Hampshire for our community Cornerstone at Hampton. So, check your app to see if it's available in your area.
Lyft can also accommodate customers in wheelchairs, but only in certain markets, by enabling the app's "Access Mode".
I completely agree with Lauren when she told me, "I see UberWAV and other ride-sharing apps as a potential game changer for seniors in need of transportation services for the elderly and disabled."
With the cost being only a few dollars more than a traditional UberX ride, UberWAV offers an affordable transportation service option for many seniors, as well as senior living communities, senior centers and other organizations that plan outings for seniors or help them get to their medical appointments.
If you are interested in trying it, UberWAV appears as a vehicle option within the app. Simply scroll through and you'll find it under "More" following the other standard options like UberX, Pool and Premium.
Also if you are interested in reading more about all the other ways ride-sharing apps are trying to fill the gap in providing affordable transportation for seniors across the country by partnering with other companies and organizations, read my blog "Transportation for Seniors is Being Revolutionized."