These days Boomer adult children are helping their 80+-year-old parents find senior living. Searching for the perfect living situation for Mom or Dad as they age can be daunting. There is a whole continuum of care and services for the elderly available in different settings to accommodate virtually anyone's needs.
The most common senior living options: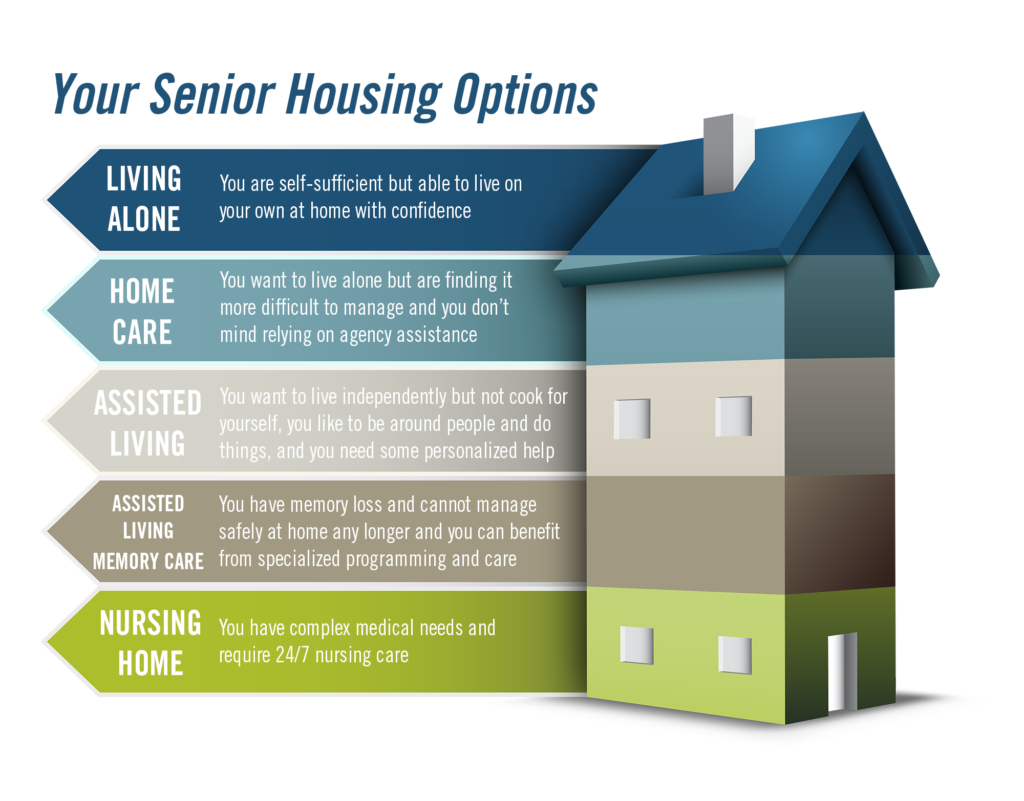 Compare amenities and services across all senior living options: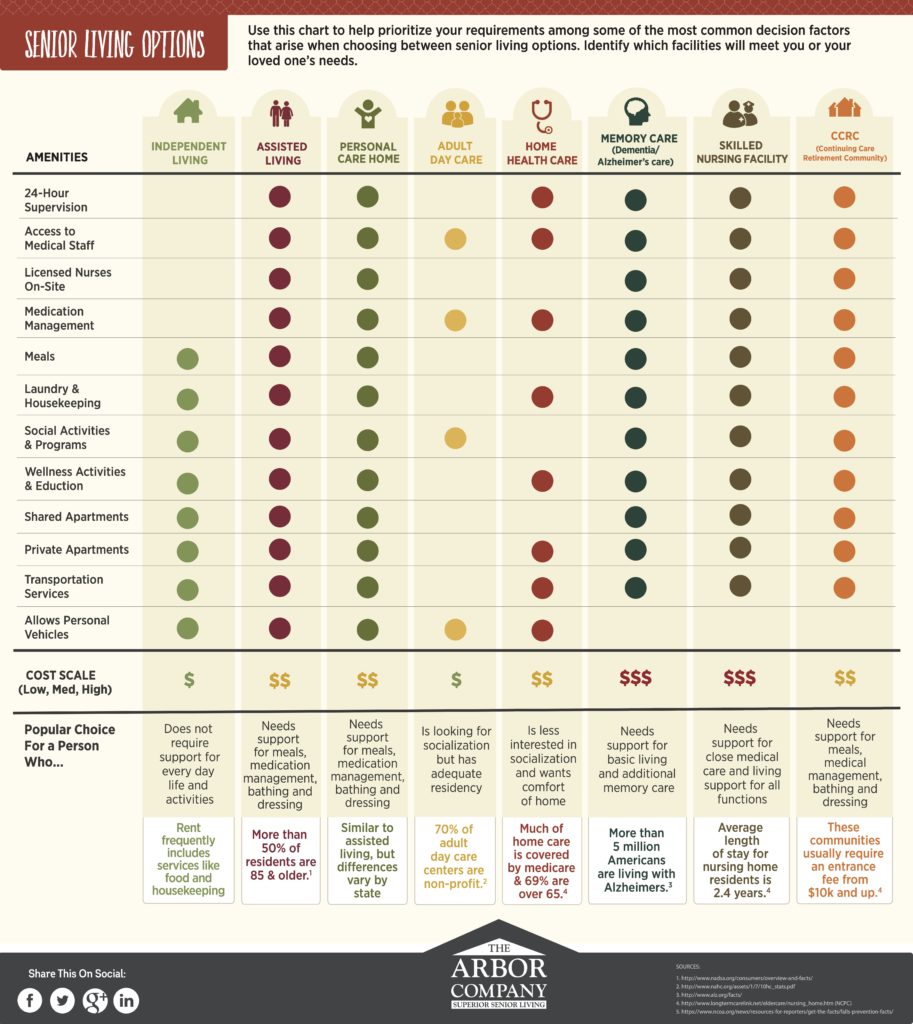 Senior Living Options: The Ultimate Infographic to Answer Your Questions
Harper
https://www.arborcompany.com/blog/senior-living-options-the-ultimate-infographic-to-answer-your-questions
Want to continue your research for the perfect senior living option?
We have many more resources to help you through every step of the process to get your elderly relative into their ideal living situation: