A mountain of research points to four top benefits of assisted living: healthy diets, recreational activity, companionship, and medication management services. These benefits are why so many seniors are happier and remain healthier residing in an assisted living community, rather than staying at home alone.
#1. Healthy Diets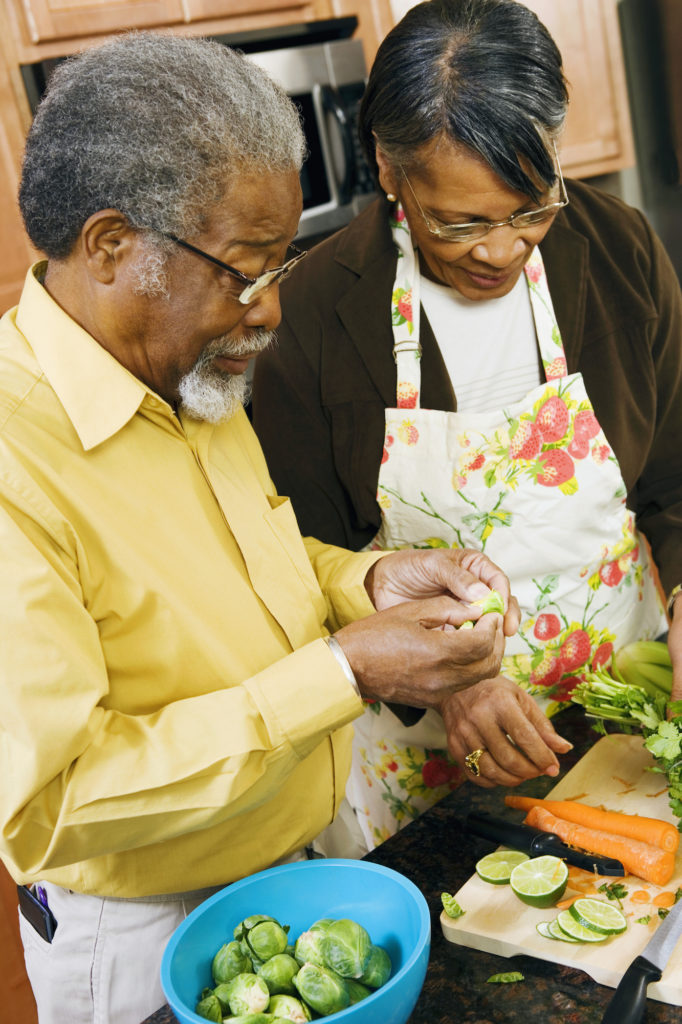 Too often, people living alone fail to cook or eat proper nutritious meals. But we all know the importance that diet plays in our overall health. Seniors who have a well-balanced diet tend to recover from illness more rapidly, spend less time in the hospital, and have a better sense of overall well-being and increased energy. Who isn't happier when you are feeling more energized?
Any reputable assisted living community will offer nutritious meals to their residents.
Healthy diets also boost brain health
At my assisted living communities our dining program revolves around Brain Healthy Cooking. This is a researched-based nutrition program designed to improve overall health and cognitive function through flavorful, healthful meals based on the Mediterranean Diet. Numerous studies on the world's #1 ranked Mediterranean Diet have been conducted over the years that prove conclusively that it has enormous brain and body health benefits. This is true for people of any age, especially seniors.
[Research update on the Mediterranean Diet's role in Alzheimer's Prevention]
#2. Recreational Activity
When one walks into an assisted living community you see people reading, chatting and playing board games in the living room, taking art and computer classes, and baking muffins in a group cooking class.
Active, involved people are more alert, healthy and happy. That's why most assisted living communities offer a wide array of social and fitness activities, live entertainment, lifelong learning educational programs, and opportunities for spiritual growth. Engaging in meaningful activities and programs have been proven to boost seniors' mental stimulation and cognitive health. This is especially true for people residing in assisted living communities who have Mild Cognitive Impairment.
Outdoor activities offer their own unique health benefits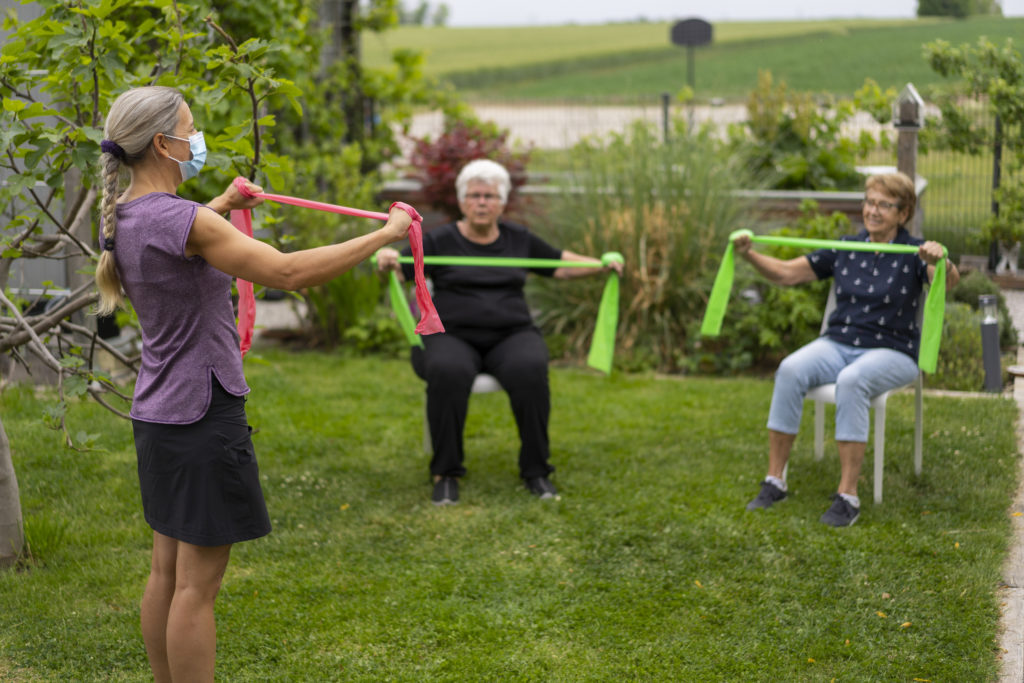 Assisted living communities also offer many opportunities for residents to get outside for some exercise, fresh air and sunshine either in their landscaped grounds and walking paths or on outings to parks and nature preserves. Recent research has documented the many benefits for seniors spending time outdoors. These include enhanced sleep, immunity and energy levels, and lowered levels of depression.
[Want to boost your memory and brain health – take a brisk walk!]
All of these programs and activities promote an active lifestyle, friendship, confidence, self-worth, and a sense of purpose. These benefits of assisted living result in happier, healthier seniors.
#3. Companionship
All of this social activity offers plenty of companionship, another major "happiness factor" in assisted living communities. Research shows that the more time older adults spend socially with friends and family, the more likely they are to report happiness and enjoyment in their lives without a lot of stress and worry.
A long-running 80-year Harvard University study has proved that embracing community helps us live longer, and be happier. An article in the Harvard Gazette summed up the study findings. "Close relationships, more than money or fame, are what keep people happy throughout their lives. Those ties protect people from life's discontents, help to delay mental and physical decline, and are better predictors of long and happy lives than social class, IQ, or even genes."
We know this is also true for people with memory loss living with Alzheimer's, Mild Cognitive Impairment and other dementia-causing diseases. In a study conducted a decade ago seniors with Alzheimer's reported that their #1 most important "quality of life indicator" was having a relationship. They defined this as having someone to talk with.
Social isolation poses real health risks
Conversely, according to the National Institute on Aging, research shows that social isolation and loneliness in older people pose health risks. These risks can lead to premature death, lower general well-being, more depression, and a high level of disability from chronic diseases. A 2019 poll "Loneliness and Health," of 2,000 US adults age 50+ had some alarming results. One-third of people polled said they lacked companionship, while 60% of those who lived alone said they felt lonely. The poll found that these older adults were more likely to have poor mental and physical health, and suffer hearing loss. Many seniors who live alone report that television is their main source of companionship. Most of us with elderly relatives know this to be a sad but true fact.
Assisted living offers a very positive alternative to this lonely lifestyle that so many seniors experience today. The research really just confirms what we all know instinctively – close relationships, good conversation and laughter are medicine for the soul, as well as the body and mind.
#4. Medication Management Services
Speaking about medicine, assisted living communities offer on-site personal wellness care services and help with managing medications, which play a huge role in keeping seniors healthy. Research shows that medication-related errors are a leading cause of hospitalizations for seniors.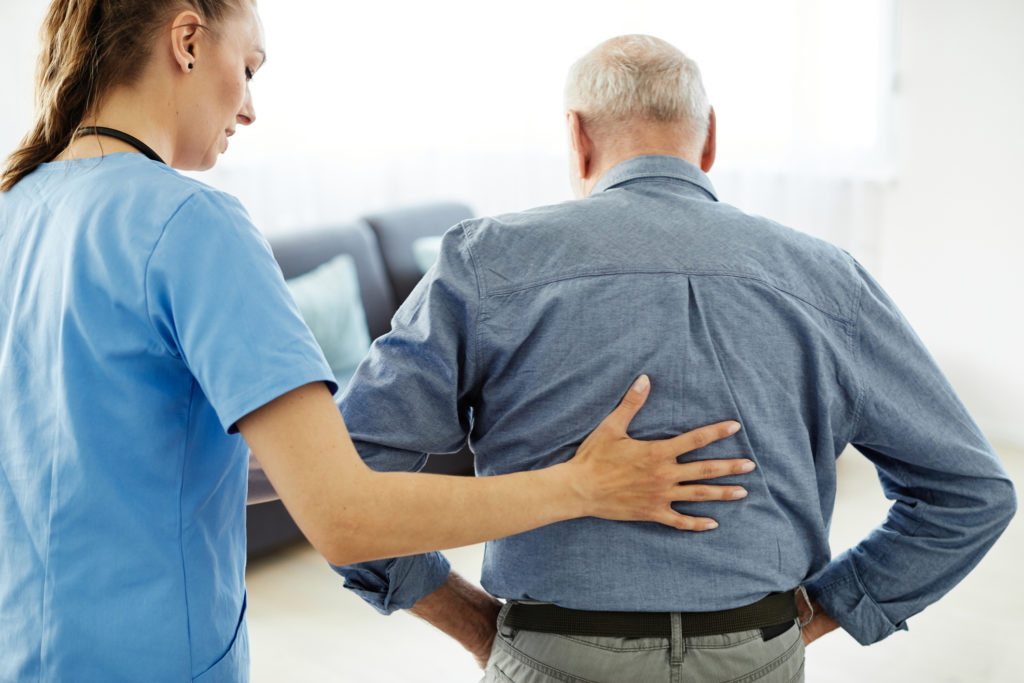 The average 85-year-old is taking a minimum of five medications daily, mostly to manage chronic conditions. Eighty percent of older adults have at least one chronic condition, such as diabetes, arthritis, and heart disease. And, approximately 50% of people trying to manage their chronic conditions do not take their medications as prescribed!
Who wouldn't want their elderly relative under the watchful eyes of an assisted living community's professional nurses and trained care staff? Assisted living residents on a medication management program get daily reminders to take their medications in the right dosage at the right time. The assisted living staff works with a local pharmacy to keep track of changes in medications and dosages. They watch for reactions to medications, and keep family members and doctors informed about any medication-related concerns.
Beneficial wellness services go well beyond medication management
Assisted living staff also are often the first ones to notice even subtle changes in a resident's health. They get to know their residents intimately through their caregiving services, such as help with bathing, dressing and continence care. They alert families and doctors so that issues can be addressed before they spiral out of control. Wellness services go beyond personal care and medication management. Assisted living staff also help to arrange for medical appointments and follow-up care following a hospitalization.
The entire assisted living team across all departments pay close attention to their residents' overall well-being – body, mind, heart and soul. This helps seniors residing in assisted living communities live a healthier, happier, more independent lifestyle for as long as possible.
Considering Assisted Living for your Loved One?
If you are already convinced about the many benefits of assisted living, these articles will help you determine:
This article answers one of the most-asked questions we get from families and seniors considering a move to assisted living: Would your Mom or Dad fit in with the typical assisted living resident?
Good luck. Trying to convince your Mom or Dad to make a move is hard. But, knowing the very real benefits of an assisted living lifestyle should help!