Why It's Important for Seniors to Gain Digital Literacy
In an increasingly digital age, connecting with the world around us through smartphones, tablets, and laptops has become the daily norm. From texting, to social media, to gaming and Zoom calls, the internet has become a primary form of communication. But for some older adults, navigating through a world of browsing, scrolling, streaming, TikToking and the like can cause more loneliness and frustration than social connectedness. Developing digital literacy and seeking out accessible technological tools can help us feel more comfortable interacting with peers in new ways and reach across the generational divide.
Key Barriers to Technology Usage
According to the California Department of Aging, there are a few key primary barriers for older adults that prevent them from effectively using technology. The first is the fact that they may not have access to digital devices, such as smartphones and computers, or reliable internet access. Without these tools one would be unable to search the web, text a friend or make a video call. When working with older adults who are unfamiliar with a digital landscape, caregivers may not have sufficient tech skills to teach them what to do.

The Institute of Electrical and Electronics Engineers (IEEE) adds that with the rapid rate of advancing technologies, it can be difficult and often discouraging for seniors to engage with the digital community. Some individuals may not even be interested in using the internet, are unsure of where to begin, or are concerned about scams. Without the means to communicate online, seniors can feel increasingly isolated from geographically distant loved ones or younger generations whose main methods of communication and entertainment rely on technology. With these barriers in mind, it's also important for seniors to learn how to use technology safely.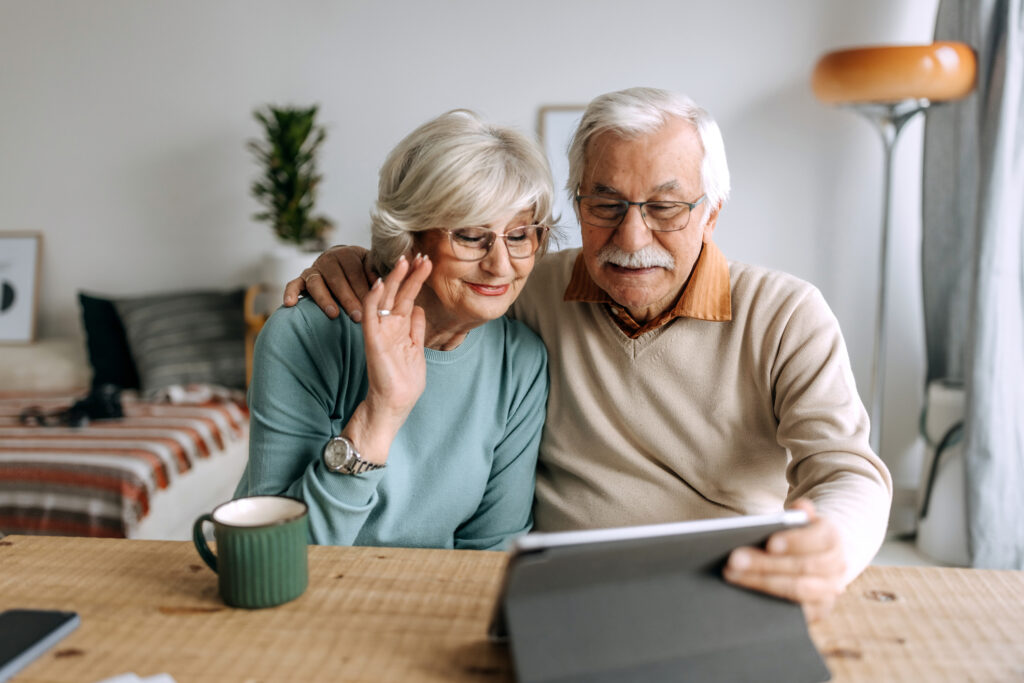 The Benefits of Tech Savviness
While the fast-paced nature of technological developments may deter some seniors from approaching online interactions, there are also many benefits to gaining digital literacy. The Samuel Centre for Social Connectedness notes that with the proper digital skills, technology can actually be a very useful form of communication that helps reduce social isolation and form intergenerational bonds between friends, family, and caregivers. A paper published by the Centre entitled "Social Isolation and Technology: How Technology Can be Used to Reduce Social Isolation Among Older Adults in British Columbia" found that technology not only helps seniors when it comes to better communication and social connectedness, but provides them with stimulating, educational, and enjoyable activities that enhance quality of life.
The Samuel Centre also notes that the Internet offers a great opportunity for older adults to make their mark through leaving their digital legacies. Preserving memories through photos and videos are ways in which seniors can provide wisdom to the next generations of their families. With greater digital literacy skills, the aging population can gain more self-efficacy, increase cognitive activity, and associate technology with family bonding and fun activities.
[Read more: Memory Banks: An Easy-to-Use Tool to Help with Memory Loss]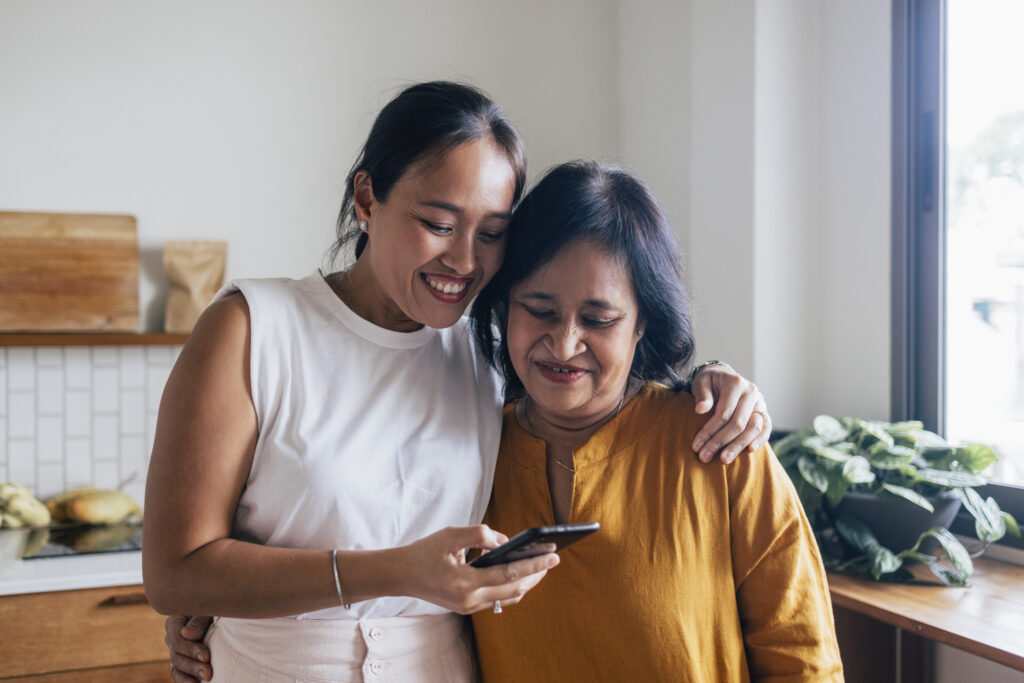 Finding a Balance Between Technology Use and Misuse
On the other hand, the Centre warns against spending too much time online. The paper on social isolation highlights that there is a fine line between using technology to become more in touch with society and connect to younger generations while also avoiding becoming even more socially isolated by using these devices in place of in-person socialization. It's important to balance online and in-person interactions to maintain healthy internet usage.
Overall, the IEEE praises the development of digital literacy skills for the continued independence it brings for seniors. With the ability to navigate smartphones, tablets, and laptops, older adults can contact medical help or family members when necessary, manage their finances, shop online, access government services, stay in touch with family and friends and find news and entertainment.

While certain online activities can put seniors at risk for scams and misinformation, there are several ways in which senior centers and Assisted Living communities can promote digital literacy in order to help older adults navigate the online world in the safest way possible. This can be done through digital literacy workshops and educational sessions on safe technology use. Assisted Living communities can also use technology as a way to better engage residents in their programming, including using virtual meeting software to connect with others, headphones to assist those with hearing loss, and music to connect individuals with memory loss with their past experiences.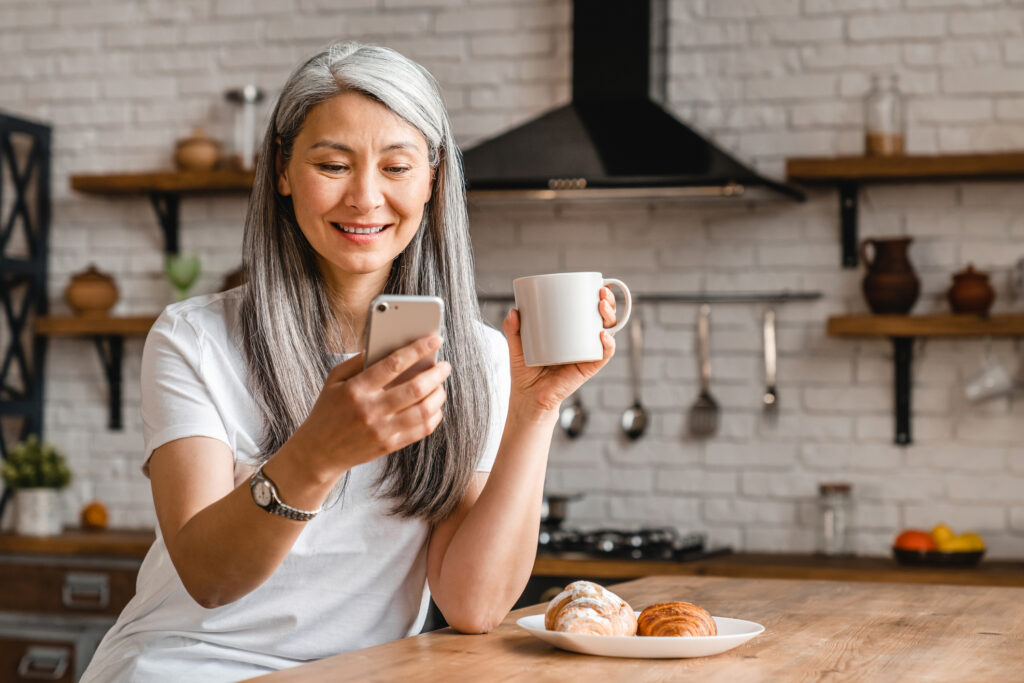 Key Takeaways: Building an Equitable Digital World
It is important that we work toward a more equitable digital world so that everyone can feel included and empowered. Easy steps for web designers to consider include clear, intuitive web design, large, and simple fonts for optimal readability. We also need to consider internet access and digital literacy resources. With the right tools and access in place, we can make it easier for seniors to stay connected.