Providing care for a loved one with Alzheimer's can be an immense challenge. Caregivers often need to work with a team of people to make sure their loved one receives the care they need, and that often involves some pretty major expenses. The costs of care can be overwhelming when added to the stress of providing care, but you can take a few steps to lessen the financial burden on your family.
Obtaining Affordable, Quality Care
You want your loved one to get the best care possible, but you also need to be able to cover the costs. Caring for Alzheimer's patients takes a special set of skills and a lot of patience. If you choose to care for your loved one at home, you may want to hire people to help with activities of daily living such as bathing, or you may need a little help with other tasks around the house.
In many cases of Alzheimer's, however, providing in-home care might not be the best option. When you can no longer care for your loved one without posing a threat to your health and safety, it may be time to think about assisted living. You will need to find a nursing home or care center that has experience working with patients suffering from Alzheimer's and dementia to ensure your loved one's safety.
Estimating Your Out-of-Pocket Expenses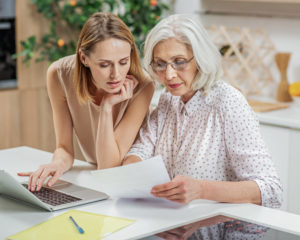 Most Alzheimer's patients are seniors who are old enough to begin receiving Medicare benefits. However, It may come as a surprise to know that your loved one's Medicare coverage is not likely to cover the costs of long-term care. If your loved one is covered by another form of health insurance, care may not be fully covered either. Look into what parts of care may be covered so you can know how much you may have to pay out of pocket.
You may also want to look into supplemental plans like Humana Medicare Advantage plans, which offer the same coverage as Medicare (Parts A and B), with some plans including benefits for prescriptions, dental, vision, fitness services, caregiver support and a 24/7 nursing advice line. Paying less out of pocket for these essential health care needs can allow you to put more funds toward providing the day-to-day care that Alzheimer's demands.
Finding Sound Financial Solutions
Even with insurance and Medicare, you are likely still to be left with a mountain of medical and care expenses. If your loved one owns their own home, you may have a few different options for recovering the cash you need to help provide needed care. You can sell the home, take out a home equity loan or consider a reverse mortgage. Keep in mind that reverse mortgages can be risky, so only use this option if you need to stay in the home and cannot afford any additional monthly payments.
Making Necessary Adjustments to Your Home
If your loved one will remain in their home for some time, or if you want to provide care in your home, you may need to make some upgrades to keep them safe. This is another financial layer of Alzheimer's care that people often overlook. You will need to make sure locks are installed on all windows and doors, and you may want to invest in a home security system to prevent wandering. Bathrooms can be a big hazard for those with Alzheimer's so take steps to help keep your loved one from falling or injuring themselves while bathing or attending to their daily routine.
Watching someone you love struggle with Alzheimer's disease is painful enough without having to worry about expenses. With the right information, you can take steps to plan ahead to pay for the care your loved one needs, so you can bring the focus back to cherishing the time you have with each other.
Read my other blog post about "Including Long-Term Care in Your Life Plans"
About the Author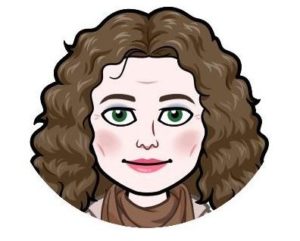 June is the co-creator of Rise Up for Caregivers, which offers support for family members and friends who have taken on the responsibility of caring for their loved ones. She is author of the upcoming book, The Complete Guide to Caregiving: A Daily Companion for New Senior Caregivers.